Welcome to SEYOUNG METAL

Seyoung Metal Co., Ltd. has grown
rapidly as a professional manufacturing
and exporting company.



It started as a trading
company specializing in the export
of kitchenware in 1999, and has
expanded its business into PVC hose
manufacturing business and now
exports its products to more than
40 countries around the world.



Seyoung Metal contributes
to social development through
win-win growth by supplying
excellentproducts to
customers.



We are also increasing our
reputation by exporting our
products to overseas markets. Seyoung
Metal has grown to
become a world-class
company by employing
professional personnel with the value
that nothing is more important than
human resources.



Thank you.
ceo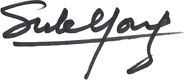 SEYOUNG METAL CO.,